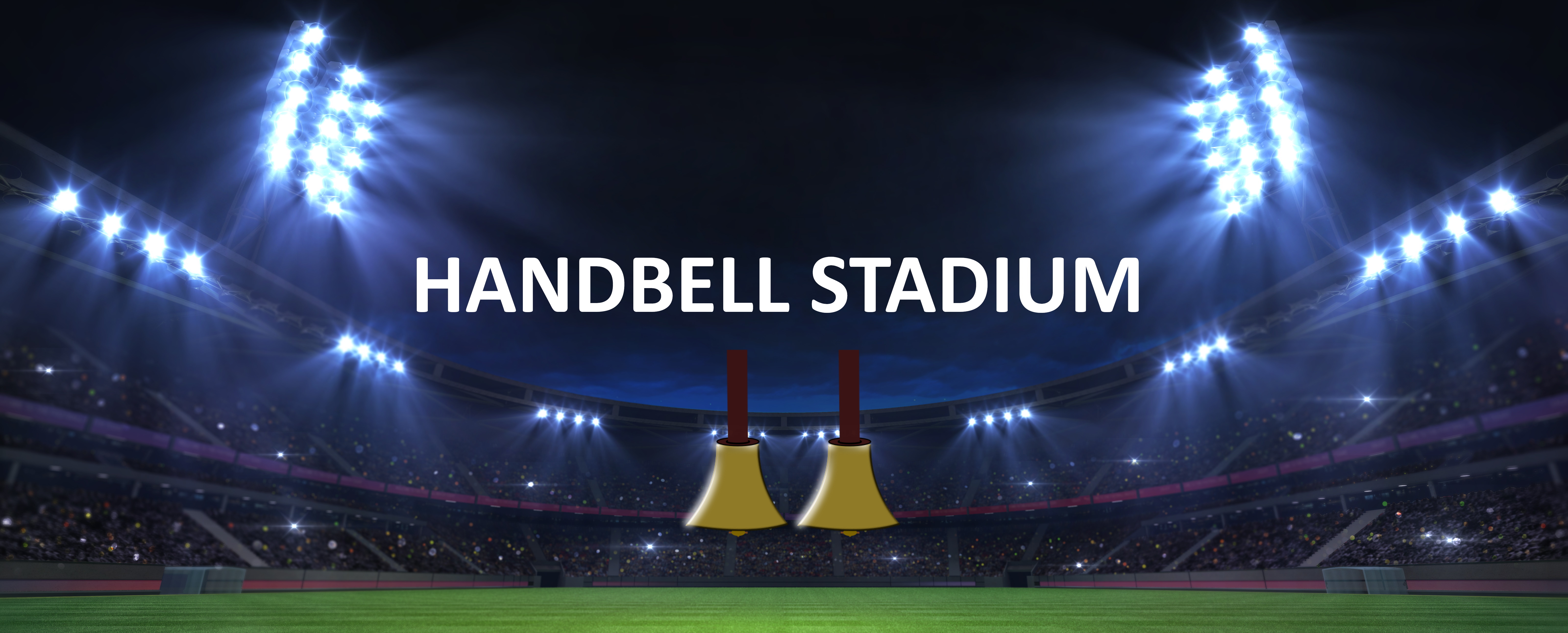 ---
A 3D simulator for practising and performing change ringing on handbells
---
The Handbell Stadium software runs on PCs and Macs running Windows, Linux or OSX. It provides a 3D visualisation of a handbell circle and a real life perspective of the other bells in the circle, while you ring your pair using dummy handbell motion controllers in a realistic up and down motion. You can practice with it on your own while the computer rings the other bells, or you can practice/perform over the internet with other ringers.
Prerequisites
Handbell Stadium uses a 3D gaming platform, so works best on modern computers with good graphics capability. You will also need two motion controllers to act as dummy handbells. Ringing online requires a stable internet connection with low latency.
Solo Practice
Handbell Stadium can be used to accelerate your progress with learning methods, and prepare yourself better to maximise the benefits when you have an opportunity to ring with others. For instructions on using Handbell Stadium for Solo practice, click on the link below.
Ringing Online
For ringing online, you will also need a means of communicating with the other members of your band. A voice or video conferencing service is ideal for this purpose, click below for recommendations and help with setting up online sessions.
---